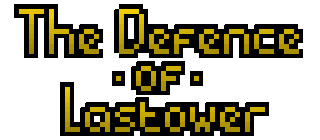 The Defence of Lastower
Changes for version 0.3:
Introduced build-able level 5 towers.
Upgrade cost increases per tower level.
Static shadows for turrets and trees.
Tower effect when upgrade is available is a bit more obvious.
Highlight when mousing over a tower.
Tower health increases with each level-up - health is also replenished.
All towers get bonus XP at end of level.
Cogs are now rarer but more valuable.
Option to skip level count-down with a bonus depending on how much time is remaining.
Files
lastower-windows-alpha.zip
4 MB
Version v0.3
Oct 09, 2017
Get The Defence of Lastower