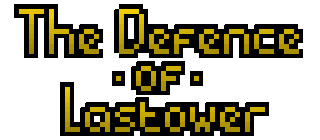 The Defence of Lastower
Rocket Launcher
Available immediately and with infinite ammunition, it'll explode on contact with an enemy and injure it and all those around it. The intention is to make this available as a weapon option which can be unlocked with Cogs, and upgrades to damage, fire rate, and burst shots to be in there too.
Mode selector

Carrier Squadron, Blitzkrieg, Retaliation, and Infinite are three extra game modes which change up how your defences can be built:
Carrier - Fatso enemies will explode and spawn extra mobs
Blitzkrieg - Just large waves of fast enemies
Retaliation - Waves of enemies that shoot back
Infinite - No end, endless enemies of increasing strength.
Files
lastower-windows-alpha.zip
4 MB
Version 0.12.0
Jul 18, 2018
lastower-linux-alpha.zip
4 MB
Version 0.12.0
Jul 18, 2018
Get The Defence of Lastower