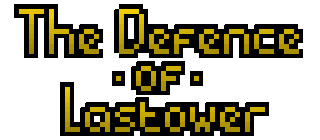 The Defence of Lastower
I skipped version 0.4 as a homage to Winamp. Changes this version:
Enemy path tracker - it's a bit simple at the moment, but it'll show enemies progress as they head towards the Headquarters.
Turrets now target the oldest enemy in their range.
Bomb turret - Not currently upgradable, but fires bombs at enemies that will do splash damage.
The enemy and turret strengths are being continually re-balanced - the forecast for this versions difficulty is: iffy.
Files
lastower-windows-alpha.zip
4 MB
Version v0.5.2
Nov 26, 2017
Get The Defence of Lastower