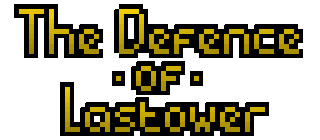 The Defence of Lastower
So there's a working Linux build (sort-of).
The Client works fine - but launching the server via the "Host Game" button doesn't work. You can work around it by launching Gravity.Server.bin.x86_64 within the game files directory, or by connecting to a friend's Windows machine :)
When I can find a spare keyboard I'll work on getting the OSX build up and running - hopefully now that Linux is mostly sorted it'll be an easier task.
Files
lastower-linux-alpha.zip
4 MB
Version 0.13
Oct 07, 2018
lastower-windows-alpha.zip
4 MB
Version v0.7.1
Feb 08, 2018
lastower-linux-alpha.zip
4 MB
Version v0.7.1
Feb 08, 2018
Get The Defence of Lastower