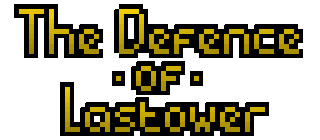 The Defence of Lastower
Phew this has been a while!
New features:
Level summary - shows the number of enemies upcoming in the next wave.
Harvester turret - gives cogs periodically and causes Hungerer enemies to spawn. They will shoot the turret and if it gets destroyed will give an AoE buff to movement speed to all enemies.
Research - research orbs are given at the end of each wave and can be spent on research tasks.
More rebalancing.
Bugs
Known issues:
Research timer is inaccurate.
Level summary shows incorrect sprites due to moving to using native aseprite loader - I've not updated all the sprites yet!
Harvester turret does not show particle effect on destruction to show affected enemies.
Files
lastower-windows-alpha.zip
4 MB
Version 0.9.0
Jun 04, 2018
lastower-linux-alpha.zip
4 MB
Version 0.9.0
Jun 04, 2018
Get The Defence of Lastower